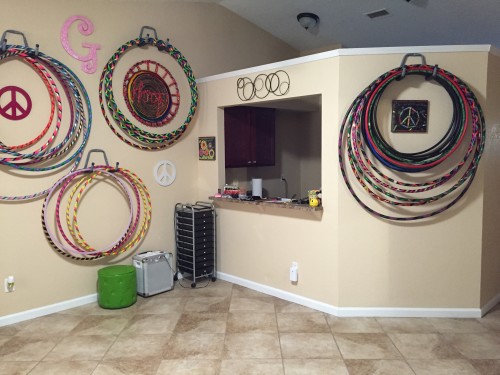 aRoundJoy® at The HoopShack®
Exclusively available for private hoop training & hoop purchases by appointment only.
The HoopShack is located at my private guest house in Arlington, TX; further information will be given to my clients during scheduling.
Mail address: P.O. Box 174155 Arlington, TX 76003-1455
Questions? Call 817-925-6625 or CONTACT Geri.