Get FIT! Have FUN! Trim Down & Tone Up…
ALL while at HOME…and with a SMILE!
Admit it. Hooping takes us back to being a kid!
Having fun, playing with friends, spinning that plastic ring on your waist without a care in the world…or on the flipside…perhaps it reminds you that you've never been able to "do" it, even when you were a kid. You are still intrigued…and you want to know more about "how" it's possible.
You've seen hooping out there for some time in the fitness arena. Maybe you've seen it on TV and in magazines…or seen local women out there having fun dancing around with their hoops in the park. It's something you keep wondering about but just haven't found the time to investigate options.
Perhaps you have looked online and discovered my website just now. Excited, you read more about me and The HoopShack, but unfortunately, you don't live near Arlington, Texas and are unable to come to train with me in person. While many make the drive to see me, it is understandably an added consideration when trying to decide on just how much effort you need to put into starting your hoop journey.
So, if training in person with me is just not within your reach right now, for whatever reason, but you still WANT to do this, I do offer another option!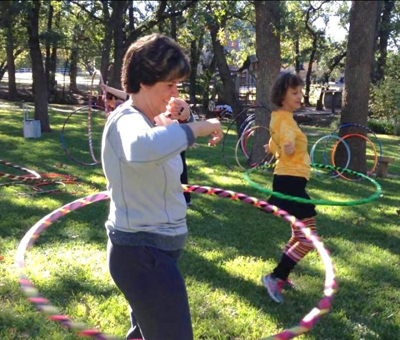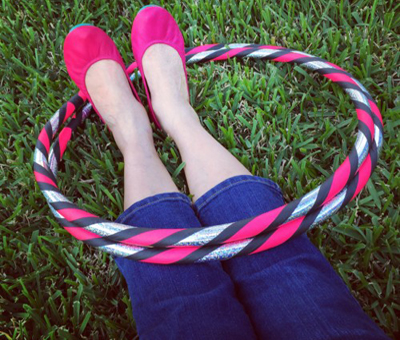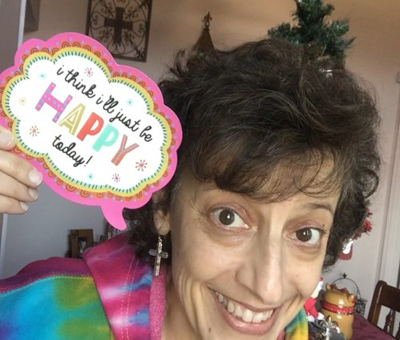 Welcome to HoopShack-to-gO™
A "virtual" studio that meets YOU anywhere!
You'll start with my EXCLUSIVE aRoundJoy BASICS Hoop Training Vault!
You'll get instant, 24/7 ON DEMAND online access to 40 videos and a big stash of printable handouts, all available at your fingertips…anytime, anywhere, from your computer, smart phone or tablet.
Videos & handouts for your self-paced, at-home hoop practice workout…
Access to the aRoundJoy BASICS Hoop Training Vault includes:
HoopRelax™ includes 8 Warm Up & Stretch moves video tutorials AND pictures of each move.
HoopWalk™ includes 1 intro video and 4 detailed and structured off-body move tutorial videos for aRound Hand & Pass aRound.
aRound Waist™ – includes 4 detailed and structured video tutorials with helpful tips sheet – get the FREE SAMPLE
Printable PDFs – written tips for HoopRelax™, HoopWalk™ and aRound Waist™
Lots of bonus videos that add more options for Warm Up & Stretch, Waist, Hips, Upper Body and Arms!
Learn even MORE challenging on-body hooping techniques in a 4-part video series, *aRound Chest & Shoulders*
The entire vault currently has 40 aRoundJoy BASICS video tutorials!
Material equivalent to approximately 9 hours of private training in-person – a valuable VAULT of fundamental hoop instruction and information.
One price, one payment. DONE! Then, you'll have LIFETIME access to aRoundJoy BASICS videos and tools…forever!
Get access to just the aRoundJoy BASICS Hoop Training Vault for a one-time
LOW PRICE – $37
Want MORE? Get exclusive, enhanced benefits in the aRoundJoy INNER CIRCLE!
Get EXTRA instruction and personal mentoring from Geri each month. Enhance your self-paced, at-home hoop practice…AND grab some SPECIAL PERKS!
Includes access to the aRoundJoy BASICS Hoop Training Vault – PLUS all these "Member Only" INNER CIRCLE benefits:
Access to the PRIVATE Facebook study group EXCLUSIVELY for INNER CIRCLE members, where we can connect – another way to stay more motivated and accountable.
Opportunities to ask questions and learn more from Geri – 2 recorded videos added to the Facebook group monthly – 1 "LIVE" Q & A video and 1 "LIVE" group training video – so the library of videos in that group keeps growing each month! Currently, there are over 70 very helpful videos posted for member's eyes only!
A "21-day focus" feature – 21 EXTRA bonus videos in that private Facebook group – they create a daily template, a guiide to follow with the aRoundJoy BASICS Training Vault – so that you get started off on the right foot.
INNER CIRCLE "priority" access & discounts on future specialty events/workshops AND "member only" events/workshops – both in-person events AND online "LIVE" video events.
$10 off any future hoop(s) & private training sessions/classes/workshops (in-person &/or online) – special member pricing always available when shopping. That's right, a discount on hoops & training for yourself or gifts for others – save money with each purchase AND still get extra-personal help with your online training, too!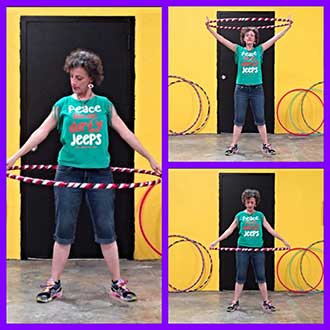 REMEMBER, either way you go, you get LIFETIME access to the aRoundJoy BASICS Hoop Training Vault…forever!
All this is the same material that my private training clients receive over approximately 9 hours of in-person hoop training sessions at The HoopShack, but I'm making it available to you for way, way less than 3 hours of in-person training!
That's a great deal, y'all!
In fact, it's priced even less RIGHT NOW…less than a single, 1.5 hour in-person hoop training session with me!
Yep! Today, you can get access to ALL of this, including the INNER CIRCLE membership for a one-time SINGLE PAYMENT – $77
Inner Circle + aRoundJoy Basics Training Vault $77 with Lifetime Access
It's well over a $180 value available for just a fraction of the price!
Before you decide, consider this…
The INNER CIRCLE will give you more of an edge and allow you to have access to fresh, new group videos, ideas and helpful, personalized info each month, plus all the other perks mentioned above.
Here's the best part, though…I saved it for last…
Join INNER CIRCLE & you'll be a Charter Member!
That SINGLE PAYMENT price for INNER CIRCLE is a one-time payment RIGHT NOW. Even as the program grows, and pricing changes, while other new members may have to pay a MONTHLY rate, YOU will have the SAME original access, WITHOUT any monthly fee – EVER! Yes, you will be "grandfathered" in as my special THANK YOU for becoming a "Charter Member" today!
So, do you want to learn at home with or without extra help from me? Is it worth it to pay just a little extra now to avoid a monthly fee in the future?
Still unsure? REMEMBER, either way, you can sample the first 4 videos as my FREE GIFT to you, PLUS get additional gift as my "thank you"…but don't wait too long, these low prices will only be offered for a limited time!
If you ARE ready to get hooping HELP right NOW, just say YES!
Inner Circle + aRoundJoy Basics Training Vault $77 with Lifetime Access
aRoundJoy Basics Training Vault
$37 with Lifetime Access