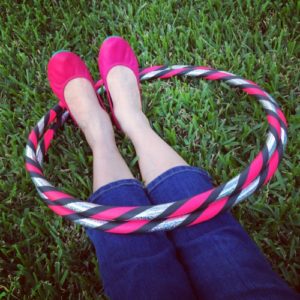 This is the first of what I hope to be MANY more reviews of my favorite things! I have been asked to do these type of posts quite frequently over the years, but have always stuck to mostly hooping information and tips on this blog. However, that stops today! I truly want to provide my readers with more useful information on a range of topics from now on, so let me start by telling you about how the joy of Tieks = happy feet!
Tieks are designer, hand made, high-end, top-quality Italian leather ballet flats, shoes only sold online, with an equally high price tag that has many asking the question, "Are they actually worth it?" I know that I sure was curious what all the hoopla was about before I invested in my first pair. Now, after several years and several pairs, I feel like I can share some useful information with you.
To make my honest review more enjoyable, I sat down in front of the camera the other day to make this video for you, even though I had a headache! That's how passionate I am about singing the praises of Tieks. So, please excuse my low energy…and know that I'm speaking very truthful here, all this is straight from the heart!
You can link to many more videos on YouTube that give many more details. You'll see more about the cute boxes that Tieks come in, the handwritten notes the company sends you and those adorable flowers that come with each pair, too. In those other videos, you'll here tons of very wonderful reviews, SO many women loving Tieks. That speaks volumes. Seriously, research…and know it's all true!
I'm also here to tell you, I feel the same as what you'll find out in all the other glowing reviews…Tieks ballet flats are the REAL deal…
They make you feel special. They are comfy. They are luxurious. They are VERY well made, like no other shoe you've EVER had. You'll start with one pair, but you'll get more (I could just say you'll WANT more, but you'll skip past that to GET more as soon as you can, because they are just that comfortable). The price is high, but once you touch them, once you get your feet into a pair, you'll know and understand why they cost what they do and you will find a way to save your money to buy more. Just being honest.
Toward the end of the video, you'll hear me say that I probably won't buy another pair, that I'm pretty set with my collection of Tieks. Well, LET'S just see how long that lasts! Right now, I feel like I have got a nice range of colors and patterns that go with most everything I wear. So, let that be my biggest tip for you. It's the one thing I have tried to do – get colors of Tieks that go with my clothes really well. My advice is to start with a solid color that goes well with a lot of your wardrobe, and you'll find yourself feeling better about your purchase because you'll be able to wear them more frequently since they coordinate better than say, some random design or super-trendy color. A black or brown tone is a go-to, but some my like a more neutral tan or cream tone. Just consider your own clothing and style, what you like to wear most, then plan your first Tieks purchase from there. If you are trying to get the most wearability bang for your bucks, I think that's a useful thing to do.
As we get older, we still want to be fashionable, but COMFORT becomes very important, too. I have come to accept that this might mean I have to spend a little more to get the quality that I want, as well. For me, Tieks are the answer when it comes to both casual & dress shoes. Research other REVIEWS on various blogs and YouTube videos by linking directly to more from the Tieks.com website. I promise you, all the positive love is spot on!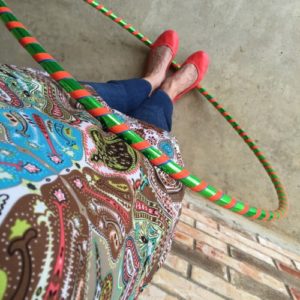 Great little company. Intimate customer service.
Shoe joy! Happy feet!